How to Know Gnome Version on Ubuntu
Gnome is a free and opensource desktop environment which is extensively used on Unix like operating systems. Latest Ubuntu versions use Gnome. Sometimes, we may want to know the Gnome version of your Ubuntu OS.
Checking the Gnome version on Ubuntu is very easy. Open Settings and go to About option given in the left pane. Now you can see the Gnome version as given in the following screenshot.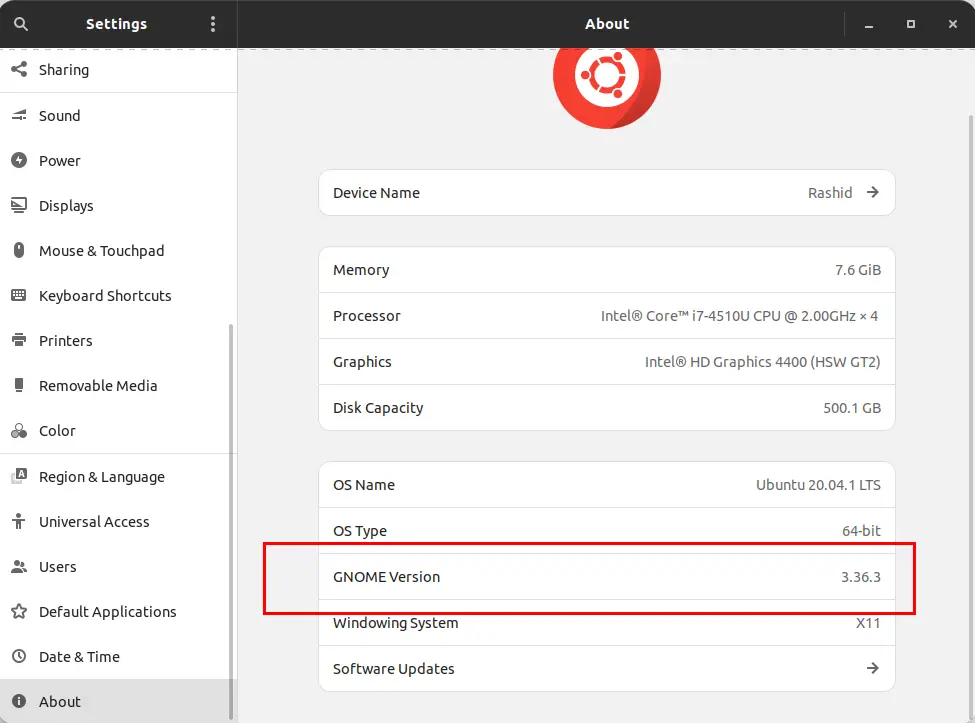 I hope this short Ubuntu tutorial will be helpful for you.