How to Disable Touchpad on Ubuntu
The touchpad of your laptop may act weirdly when it has any hardware issues. These weird acts such as ghost touch definitely irritate the user. Using an external mouse on your laptop won't disable the touchpad. You have to disable the touchpad manually.
Let's check how to disable your touchpad on Ubuntu.
Firstly, go to Settings. Choose Mouse & Touchpad option from the left pane. There you can toggle off the Touchpad option to disable the touchpad. Refer to the screenshot given below.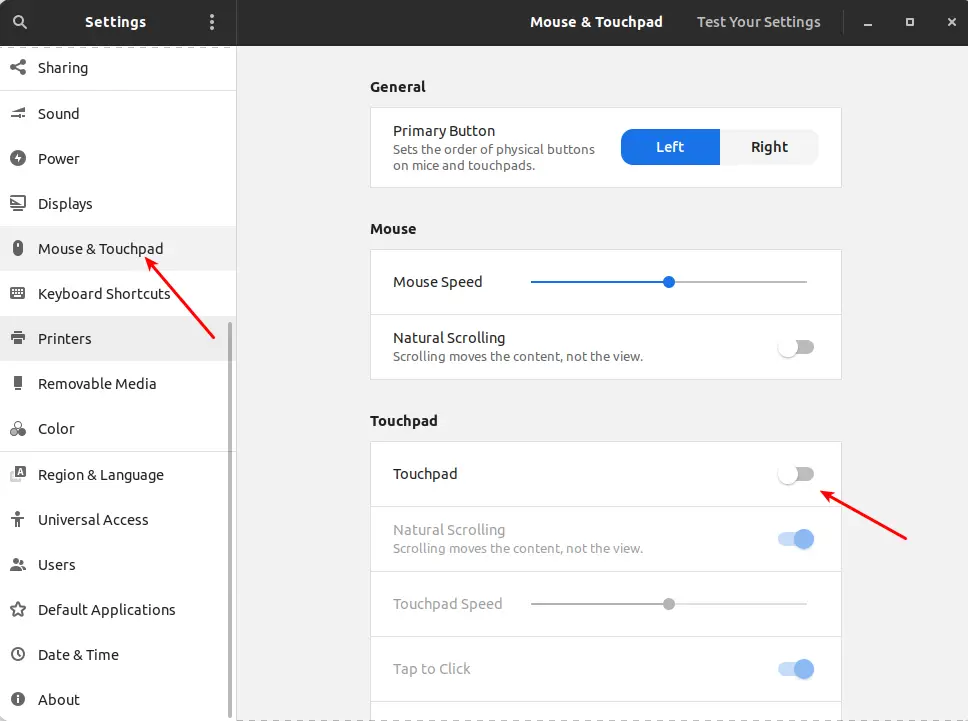 That's how you disable touchpad on Ubuntu. Thank you for reading!