How to Make Menu Bar Bigger on Mac
The menu bar is an integral part of your Mac's interface, providing quick access to system functions, app controls, and other utilities. However, the default size might be too small for some users, making it difficult to read or click on the options.
If you're one of those users looking to make the menu bar bigger on your Mac, this blog post is for you.
Why Change the Size of the Menu Bar?
Before we dive into the how-to, let's first discuss why you might want to increase the size of your Mac's menu bar. The reasons could vary: you might find the default text size too small to read comfortably, or perhaps you prefer larger icons for easy access.
How to Make the Mac Menu Bar Bigger
You can increase the size of the menu bar by accessing the Accessibility settings. Here's how:
Click on the Apple menu in the top-left corner of your screen.
Select System Settings from the dropdown menu.
Scroll down and click on the Accessibility option from the left pane.
In the accessibility preferences, select Display from the Vision section.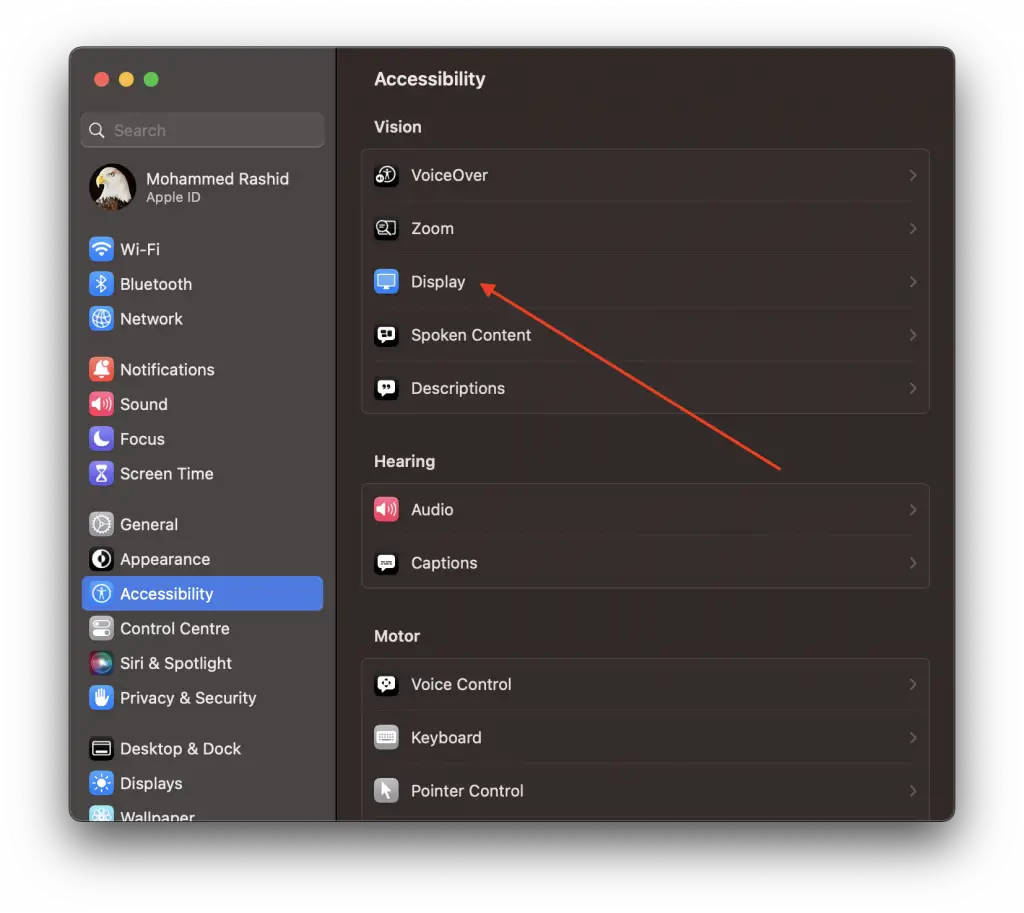 Under Display section, you'll see an option called Menu bar size.
Change the default option to Large by clicking on the radio button.
You will be prompted to log out. Just log out and log in again to see the changed menu bar.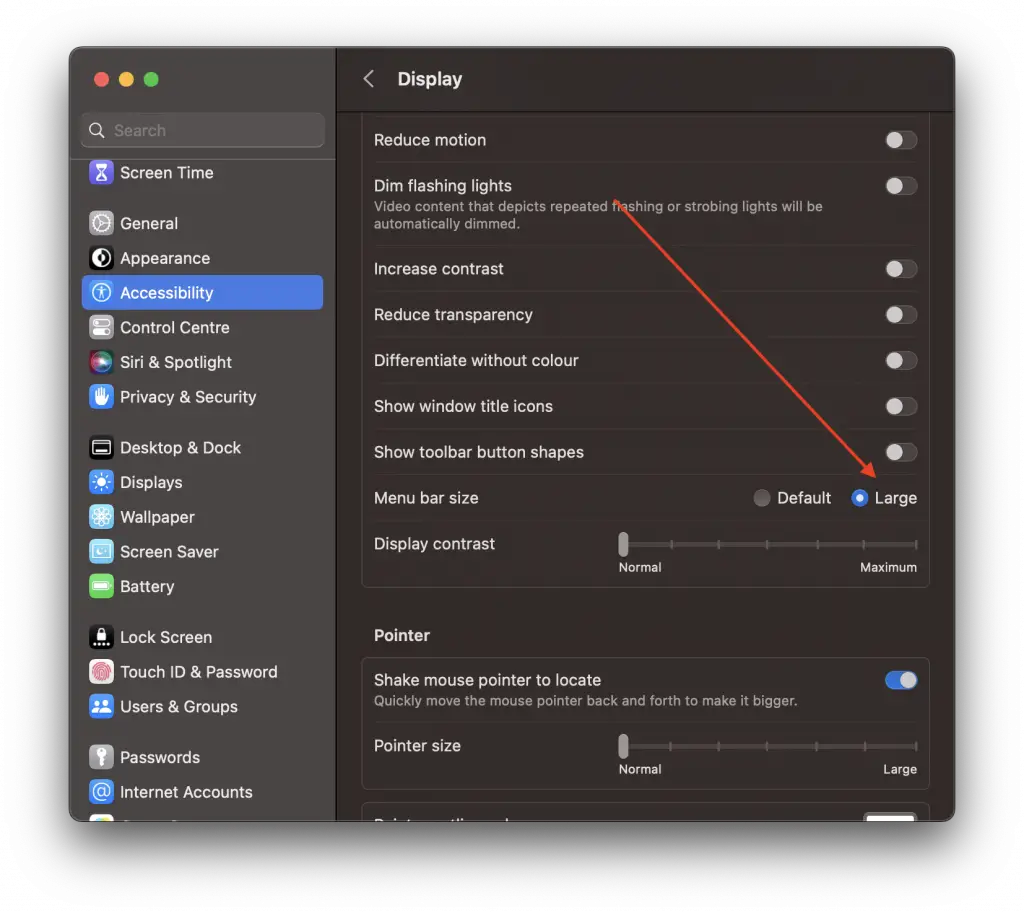 The difference between the default and the large menu bar is very subtle. By choosing the large menu bar the size of the menu bar items increase to make things clear.