How to Remove Holidays from Your Apple Calendar
If you're an Apple device user, you might have noticed that your calendar is pre-populated with various holidays. While this can be helpful for some, it might not be necessary for others. If you're looking to declutter your calendar by removing these holidays, I've got you covered.
In this post, I'll walk you through the simple steps to remove holidays from your Apple Calendar.
Remove Holidays from Calendar on Mac
1. Open the Calendar App
Start by opening the Calendar app on Mac.
2. Locate the Calendar Settings
On the top menu click on Calendar and then choose 'Settings'. Alternatively, you can use the keyboard shortcut command + , to open the settings.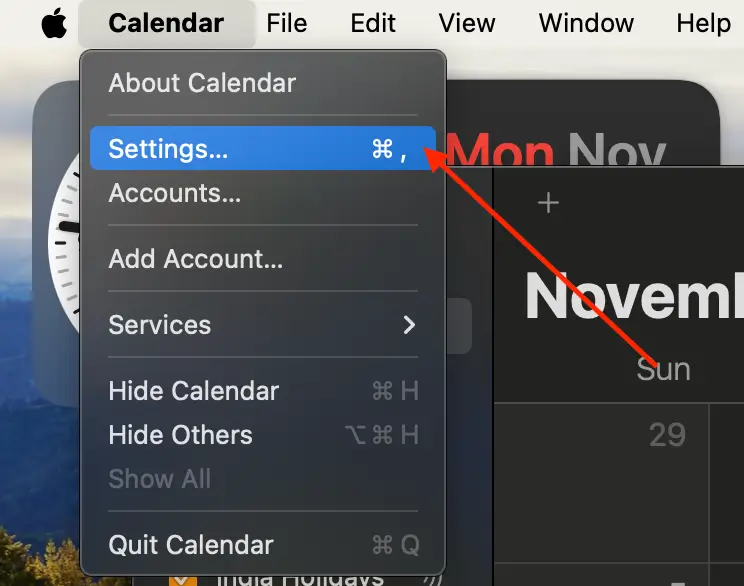 3. Uncheck
In the 'General' tab, uncheck the checkbox against the 'Show Holidays calendar' option.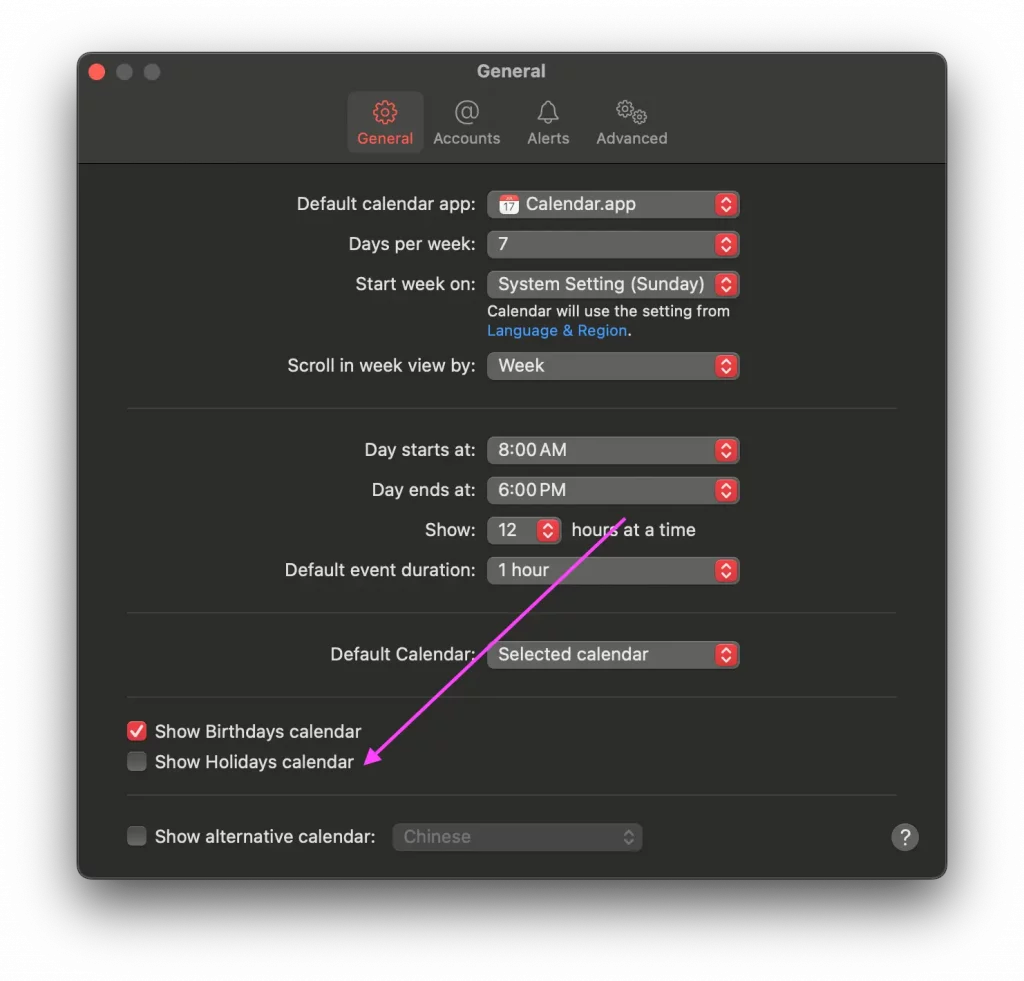 Troubleshooting Tips
Can't Find the Holiday Calendar?
If you can't see a holiday calendar, it might be part of another calendar. Check under 'Other' calendars.
Holidays Still Showing?
Make sure you have refreshed your calendar after making the changes.
Customizing your calendar by removing unwanted holidays is a great way to keep your schedule clean and tailored to your needs. By following these simple steps, you can ensure that your Apple Calendar shows only what's important to you.