How to Show Battery Percentage on Ubuntu 20.04 Desktop
Showing the available laptop battery percentage right away on the desktop is extremely useful for power users. By default, in Ubuntu 20.04, you have to click and expand at the top right menu to see the exact battery percentage. Still, there's way to show battery percentage in Ubuntu.
First of all, you should have Gnome Tweaks installed on your PC. If you don't have then check out my blog post- how to install Gnome Tweaks on Ubuntu.
Open Tweaks app. Choose Top Bar option from the options in the left pane.Then toggle the option Battery Percentage as given below.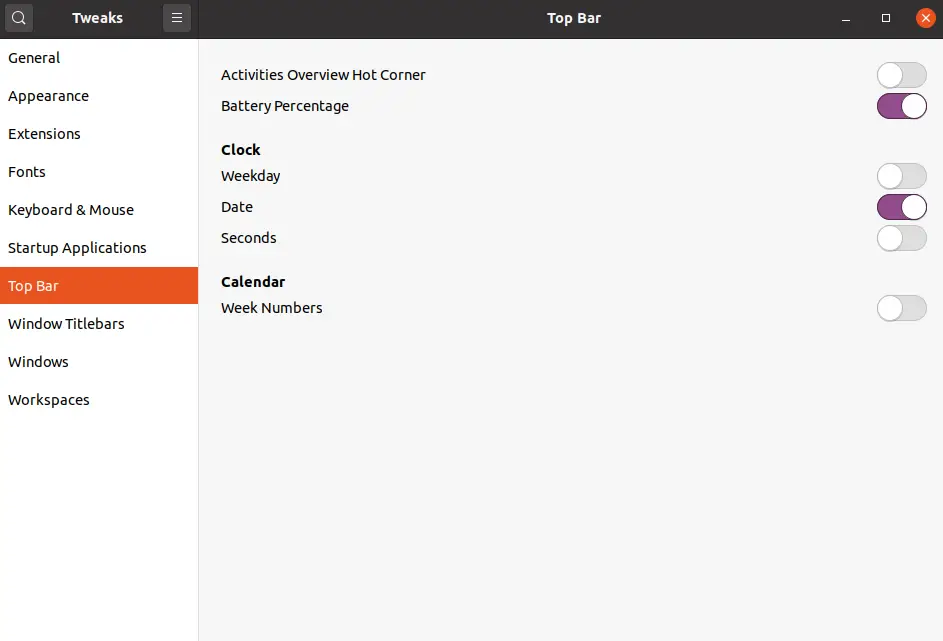 That's it. Now you can see battery percentage at the top bar as given in the following screenshot.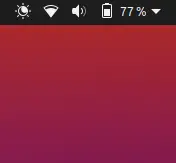 I hope this Ubuntu tutorial to show battery percentage at the top bar will be helpful for you.