How to Convert Mac Notes to PDF
Apple's Notes app on your Mac is a great tool for jotting down quick ideas, drafting comprehensive lists, or keeping track of important information. But what if you want to share a note with someone who doesn't have the Notes app, or preserve a note in a more universal format?
Thankfully, the Notes app makes this quite simple by allowing you to export any note as a PDF. In this blog post, we will guide you through the process of converting your Mac notes to PDF.
Follow the step-by-step guide given below to export your notes as PDF on Mac.
Open Notes App: Begin by opening the Notes app on your Mac. You can do this by clicking on the 'Notes' icon in your dock, or by searching for 'Notes' in Spotlight.
Choose Your Note: Once you've opened the Notes app, click on the specific note you wish to export as a PDF.
Access the File Menu: With your note selected, navigate to the top of your screen and click on File. A drop-down menu will appear.
Export as PDF: In the drop-down menu, select Export as PDF.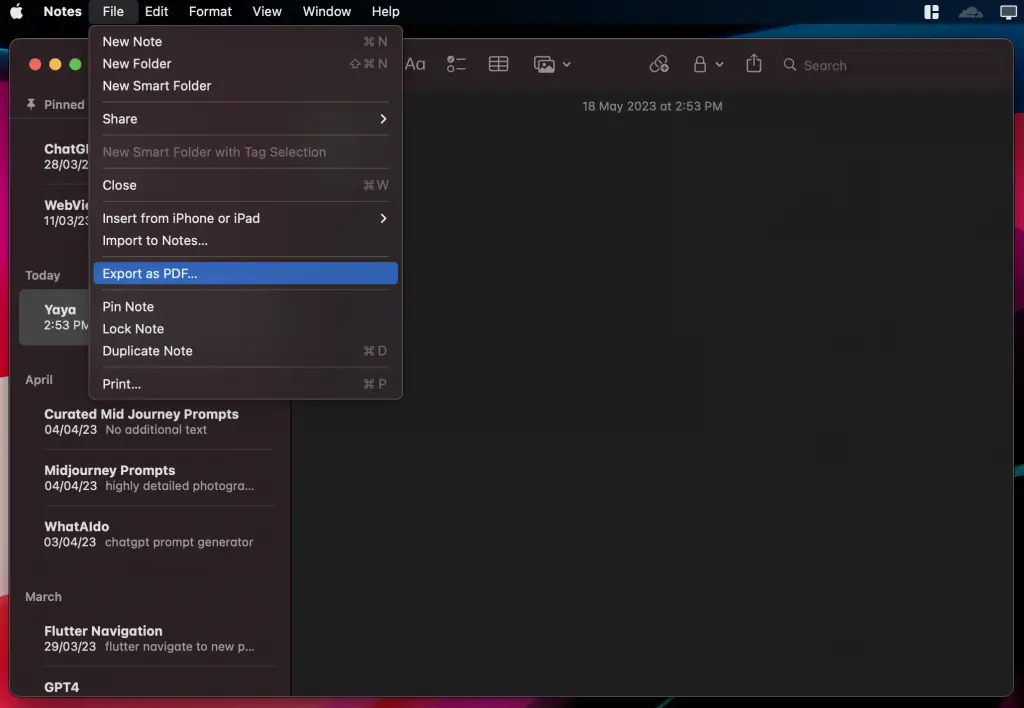 Customize your PDF (optional): After selecting Export as PDF, a dialogue box will appear, allowing you to choose a save location for your PDF, rename it, and even add tags that you can search for later in the Finder.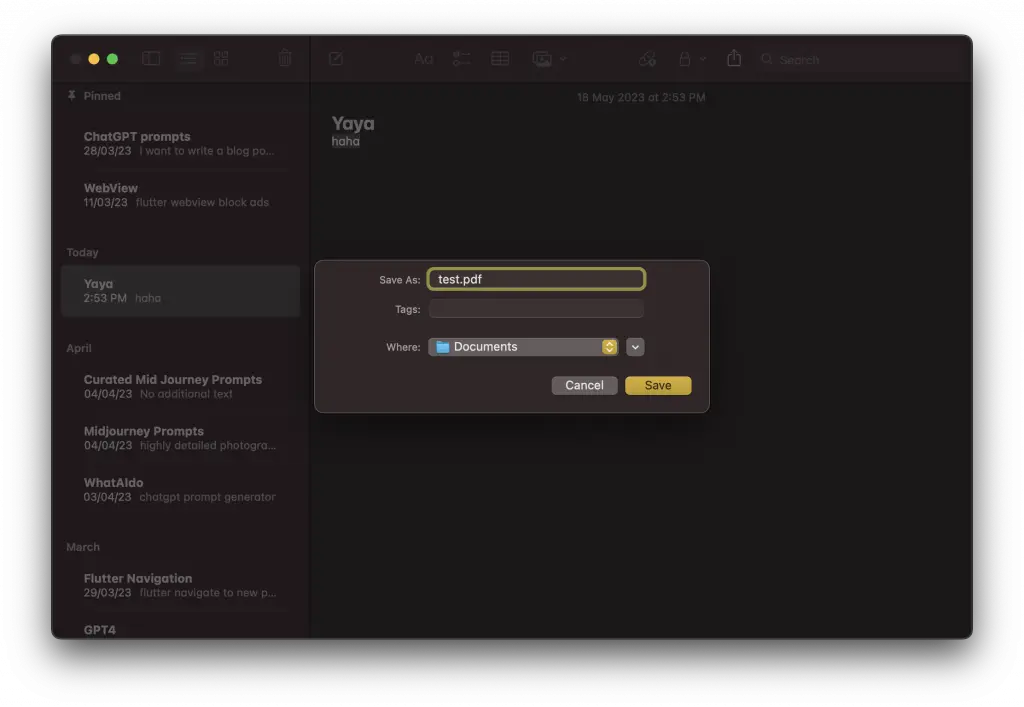 Save the PDF: Once you're satisfied with your PDF's name and location, click 'Save'. Your note has now been converted into a PDF file!
As you can see, converting your Mac notes into a PDF is a straightforward process that can be completed in just a few simple steps.
Whether you need to share a note with someone else or just want to keep a more universal copy of your important notes, this feature is incredibly useful.